---

Sports & Yoga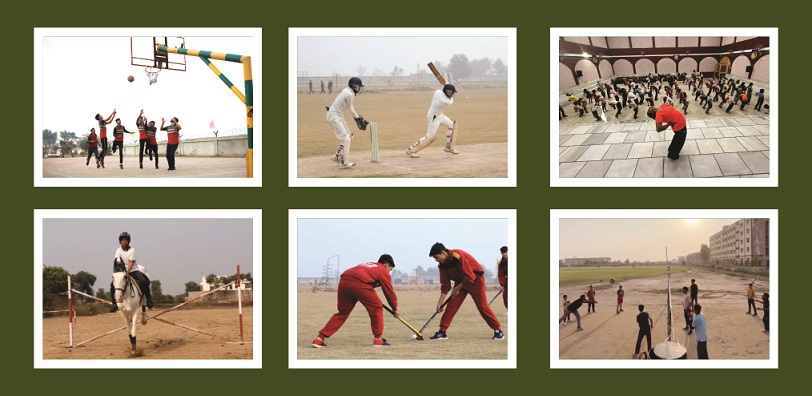 Welcome to our vibrant sports program at Good Day Defence School, where we believe in nurturing both the physical and mental well-being of our students through a variety of sports. Our sports program encompasses a wide range of team and individual sports, offering students opportunities to excel, learn, and grow.
Participation in sports offers numerous benefits to students, including physical fitness, teamwork, discipline, stress management, and time management skills. Sports are an integral part of our holistic education approach, contributing to the overall development of our students.
We offer a diverse range of sports, including but not limited to:
BasketBall, Cricket, Horse Riding, Lawn Tennis Court, Basket Ball, Volley Ball, Track & Filed and Many More.
Our dedicated coaching staff is committed to nurturing our athletes. They bring a wealth of experience and knowledge to our programs, helping our students reach their full potential.
Our athletes have consistently demonstrated excellence in various sports, earning accolades and championships at regional and national levels. Check out our latest achievements
At Good Day Defence School, we recognize the importance of holistic wellness, which includes mental and physical health. Our yoga and wellness programs are designed to promote balance, mindfulness, and self-care among our students.
Yoga is not just a form of physical exercise; it is a practice that enhances concentration, reduces stress, and promotes a sense of inner peace. Incorporating yoga into our curriculum allows students to develop emotional intelligence, resilience, and improved well-being.
We offer regular yoga classes for students of all ages and abilities. These classes are conducted by experienced instructors who guide students through yoga postures, breathing exercises, and meditation.
---
GO BACK